Chris Killip is well known for his social documentary images from his native Isle of Man (Fig: 1) and also those created in the north of England for the seminal book 'In Flagrante' (Fig: 2). It was suggested to me that I take a look at his work more closely, owing to the way that he also constructs his landscape images with people occupying the space (Fig: 3).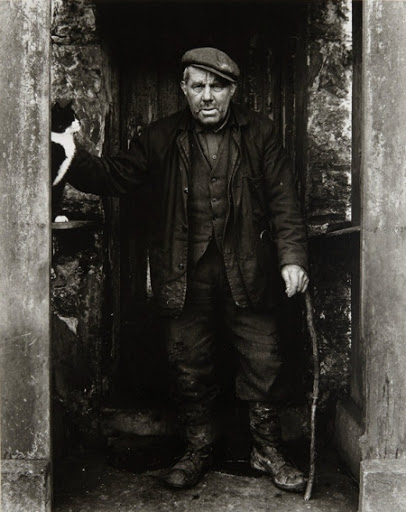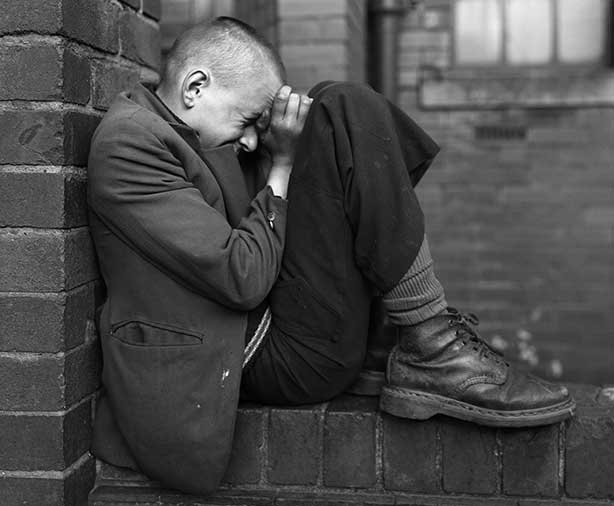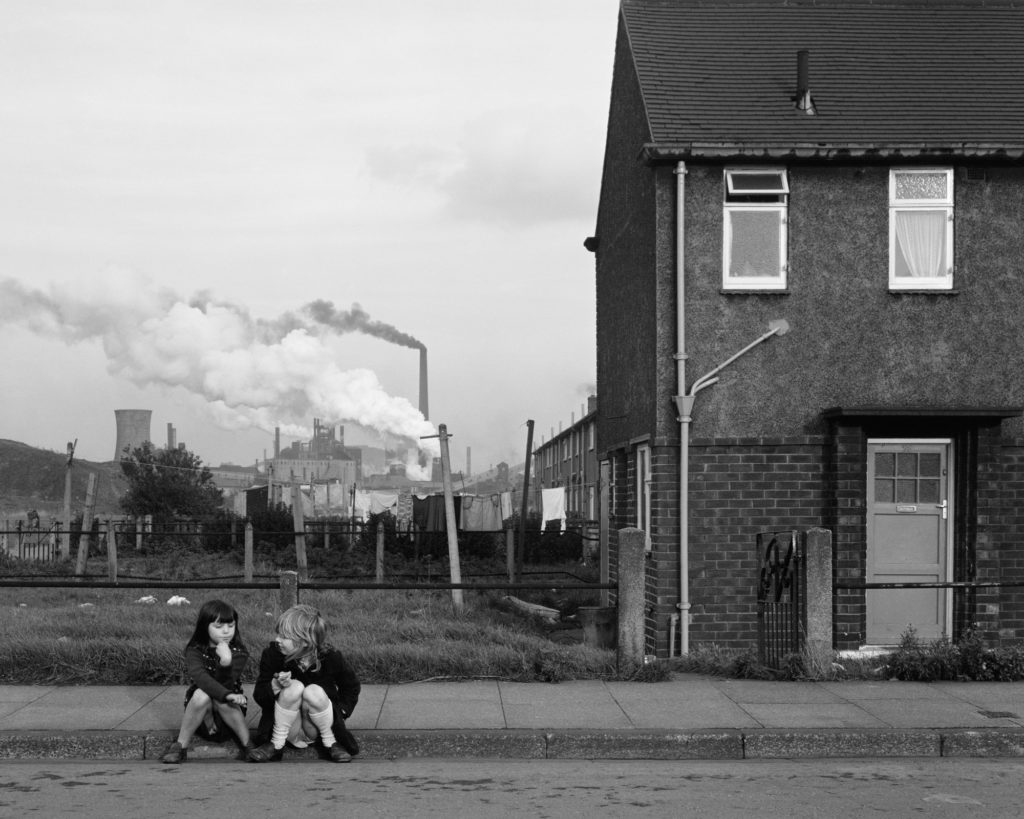 On researching Killip a little more, it is also worth noting that he got his start in photography by assisting a well-known commercial photographer at the time, giving him a solid grounding in the technique of photography. This supports what Todd Hido asserted that craft is fundamental in being able to realise concepts (2019). Geoffrey Batchen states that Killip was influenced by the work of Paul Strand (Fig: 4) who as Batchen points out "Combined portraits with environments to make a simple statement about man's symbiotic relationship with the landscape" (Batchen & Killip, 2001, p. 7), which Killip does extremely effectively and essentially what I am aiming to achieve by exploring more of a connection between my own portraits and the land. That said, both the work of Killip and Strand have since become a canon of photographic process, which is very recognisable and I would not aim to emulate this (considering my discussion around my own authorship). Additionally, Killip has also since stated himself that Strand's approach was to have an honorable intent but a patronising result, which is in part the colonising power of the camera (Smith & Killip, 2018).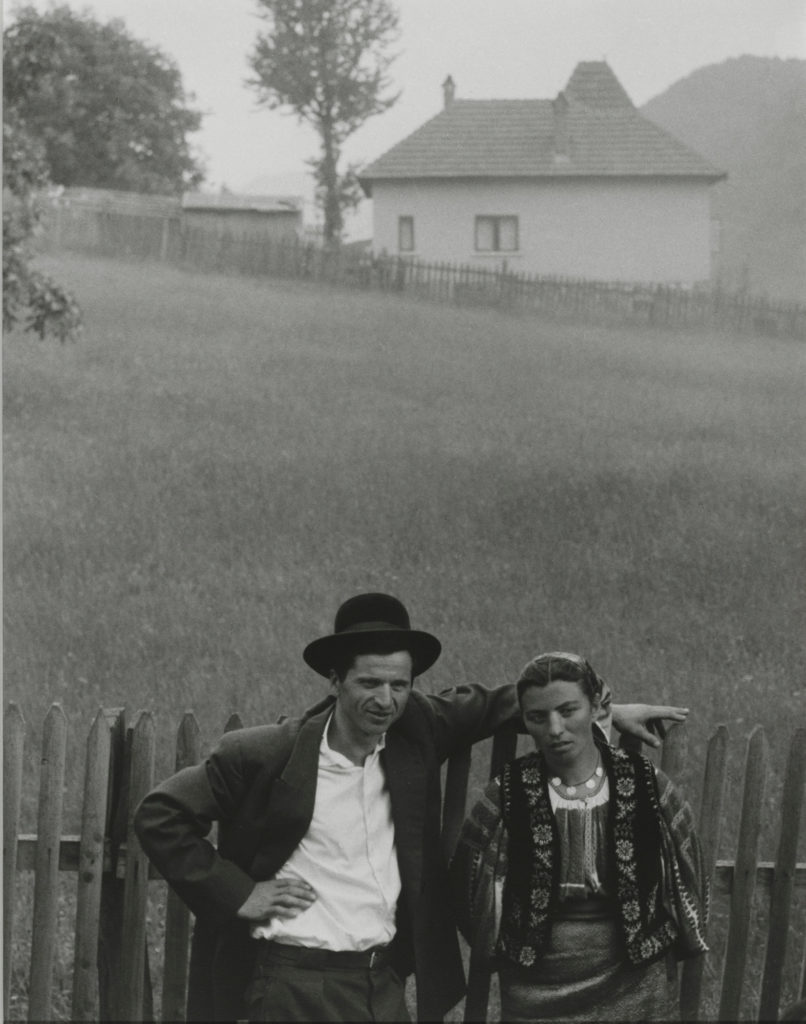 however, it is the link that Killip is able to achieve so effectively, which is where I might discover ways to present this within my own sequences. This link is in the way that the land is treated as a character in its own right, the same as the individual portrait and also the people within the landscape. There is agency in the land in the effect that it has on the people that occupy it, just as the people also impact the land. I have discussed this previously in the way that Bryan Schutmaat also places a similar agency on the place (Fig: 5) and it is in his approach to 'Good God Damn' that I find a lot of interest in exploring. The idea that the land is another character feeds quite well into my research into Object Orientated Ontology, which considers all objects have equal agency over the anthropocentric interpretation of them; it is important to treat the land in the same way as the portraits that I make. I can also utilise the tool of the camera to place influence over both the people and the landscape, as this too has the same agency on the objects within the frame.
There is also a question of representation, which I continually ask and Batchen also discussed this in relation to Killip's work, stating:
"The new photographic moralists tend to dictate that only those from within a community really have the right to represent it. However, it is more generally agreed that good photography stems not from a position of insider privilege, but from having a defined, honest and impassioned point of view"

(2001, p. 6).
Although I have lived in Watford for the last 7 years, I have not felt a great deal on connection to it. Does residing in a place mean that I now how the right to represent it? I wouldn't consider myself having some great insider knowledge that affords the that right. I make my peace in what Batchen says in the way that my project is evolving into an autobiographical exploration, which is defined and impassioned, whether or not it's honest remains to be seen
The land as another person, only not there.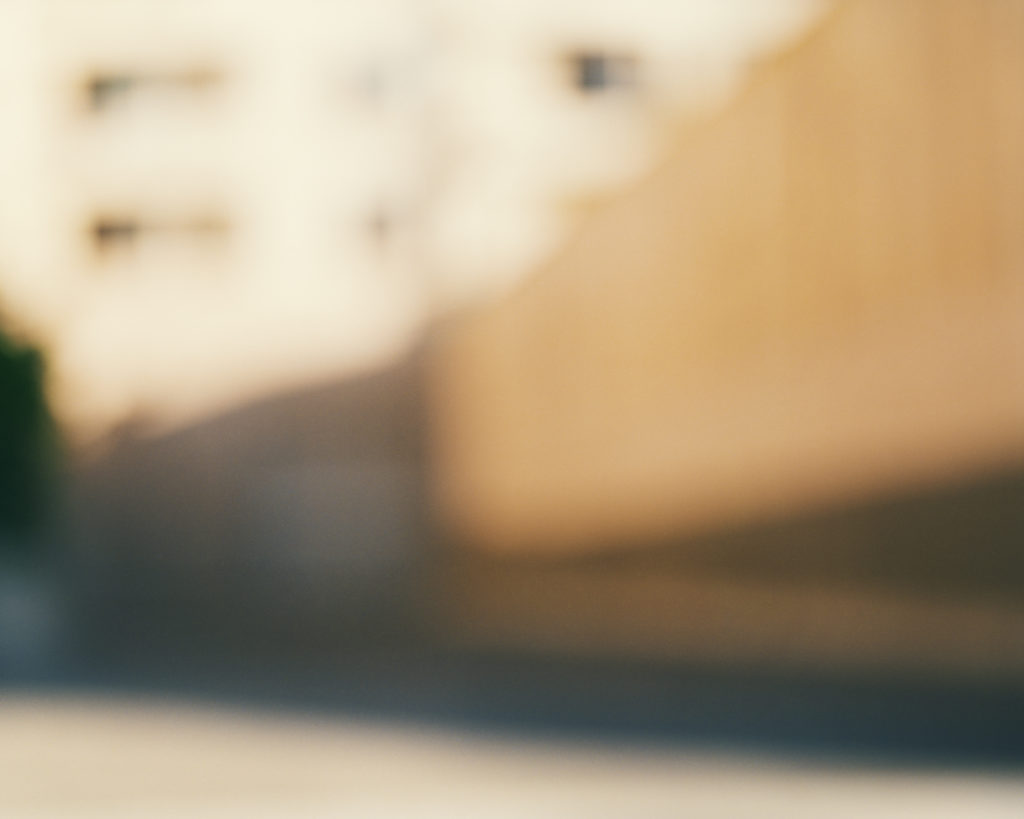 It was noted during the last webinar by Andy that I had quite a shallow depth of field happening in many of my initial landscape tests. My response was that I possibly approached the land as I have done any portrait and used the focus as a way to isolate the subject. This led me to consider a way that I might include the land within my work is to treat it as if I were shooting a portrait within the landscape environment, only without the person present – potentially the person is me, or merely a continuation of the portraits that I have been shooting. Uta Barth, of course works with this kind of mindset with her photography (Fig: 6) and notes that her work is about perception and separation from the object being depicted (Barth in Mirlesse, 2012). I am drawn to the idea that Barth's images are not out of focus as much as there is nothing presently in the field of focus. As my work centres around the portrait, an area of investigation for me is to explore the idea of DOF pointed out by Andy a little further by throwing the focus entirely.
I am also still interested in the impact that the qualities of the image have on the reading of it. After looking at the work of Awoiska van der Molen, I also intend to experiment with long exposure on film and also introduce movement in how Schutmaat utilises it for 'Good God Damn.'
Me – Experiments with Long Exposure and Movement
I have produced some experiments with me in the frame. I have been hesitant to add myself to the work, insisting that my presence is inherent through the images that I am presenting. However, there is potentially an opportunity to further develop the link between the portraits and the land through my own connection to this place. I made a number of short experiments using to see how this might work, they are also longer exposures with a fair amount of movement as I consider how much of myself I would want to include into the image and the wider series (Fig: 7). Some of these work quite well however could drift into the repetitive and even one or two looking like a 'big foot' sighting image! (Fig: 8).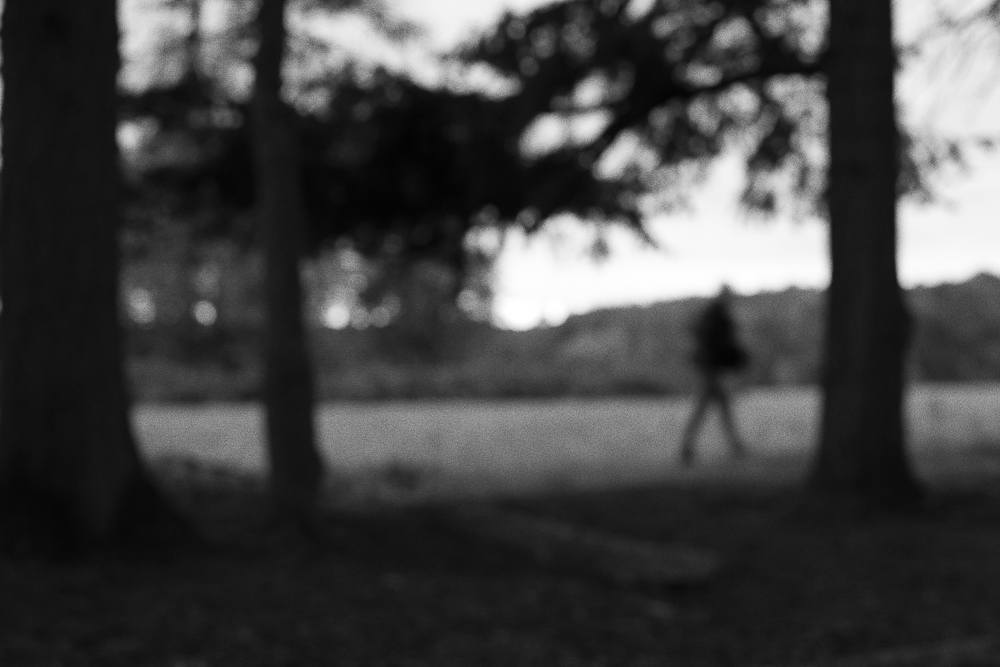 I feel that there is much potential to present a series of images that could be made up of thrown focus, long exposure, movement, or a combination of all of these elements.
Bibliography
Barth, U., 2012. Light, Looking: Uta Barth [Interview] (22 March 2012).
Batchen, G. & Killip, C., 2001. Chris Killip 55. London: Phaidon.
Hido, T., 2019. Small Voice Podcast 103 – Todd Hido [Interview] 2019.
Smith, B. & Killip, C., 2018. A Small Voice Podcast: Conversations with photographers – 94 Chris Killip. [Online] Available at: https://bensmithphoto.com/asmallvoice/chris-killip
[Accessed 13 October 2020].